Hello to you my dear reader,
2020 has been a huge year.
Is it just me, or does it feel as though alongside a pandemic, there has also been a time warp?!
Reflections
I last wrote on the blog back in April (seems like a second ago!)….and a great deal has happened since then. So many people I listen to, across all age groups, are recounting stories about how this year has initiated change and connection for them. Sometimes the change has been uplifting and refreshing, and sometimes downright hard and challenging.
And the stories of connection fascinate me. A renewed sense of community has arisen. Neighbours are sharing home grown produce, and are taking the time to talk with one another, and exchange tales about they are getting through this year. We have been forced to slow down, and appreciate life from a different perspective. I could write a whole piece on this, but for now, I shall briefly share with you some of the exciting changes that have happened this year both personally and professionally.
New beginnings
Firstly, 2020 began with the big decision to move out of Melbourne! And, after much packing, we relocated down to the beautiful Bellarine Peninsula in May. I am in love with being surrounded by such natural beauty. And for those of you who follow me on social media, you may have seen some of the photos of my new herb and veggie garden. For the non-social media people, here is a photo. :-)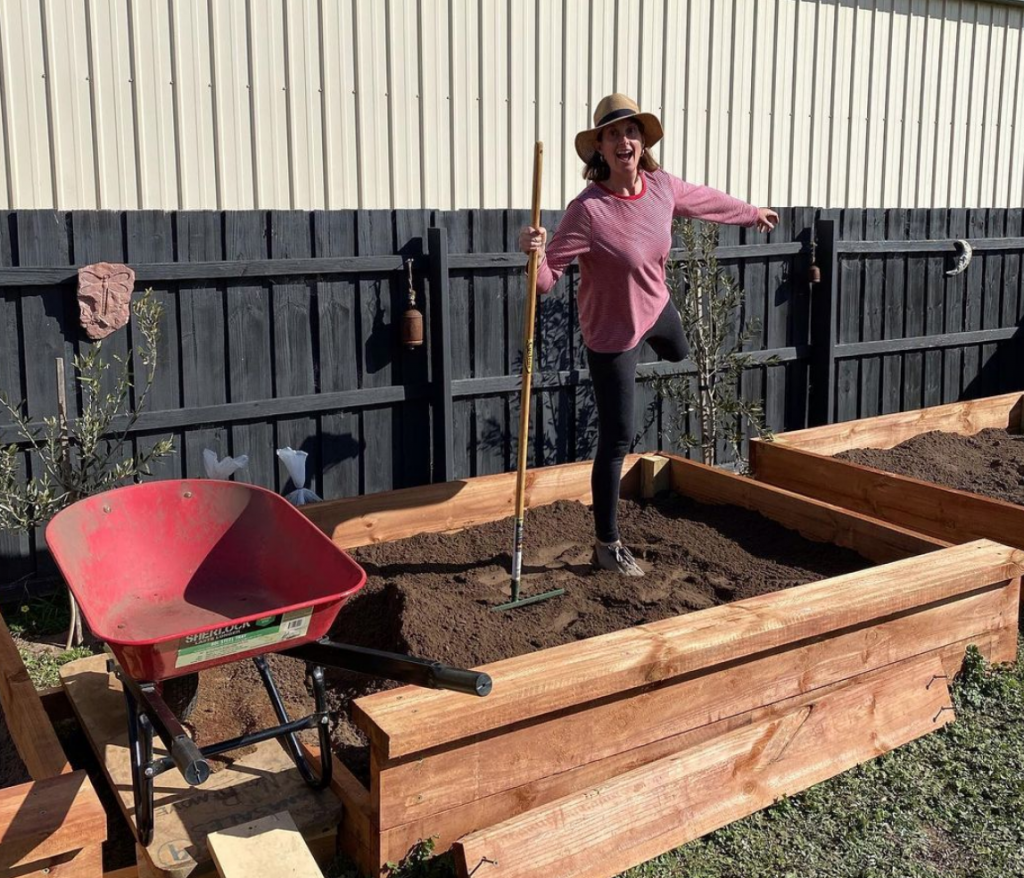 I am also VERY excited to announce that I start at a new clinic this week! Point Lonsdale Health and Wellness is the new home of Herbaceous. I am so happy to be able to see people face to face once more, and to begin working in regional Victoria.
2020, also known as the year of "thank goodness for Zoom", gently forced me to embrace consulting with patients via video! This has been a fantastic way to stay connected with you all, and I will continue to work in this way for Melbourne based patients, and for those of you who live in other parts of Australia. I am also available for phone consults too. And if you would like to see me face to face, you are welcome to make the journey down to the seaside town of Point Lonsdale! I would love to see you. You may even coincide your appointment with a weekend away (now that we can travel around the state again!)
Continuing on with the theme of change, I would also like to mention that I very recently finished working at the wonderful clinic, Contagious Enthusiasm. My time there was invaluable and I made many wonderful connections. I will dearly miss the Contagious Enthusiasm team.
Dispensary and contacting me
So, my dear readers, from today onwards, if you wish to contact me for bookings, queries and ordering remedies, please do so via the following NEW email address: herbaceousgabriella@gmail.com
And lastly, the Herbaceous dispensary and is running hot with end of year orders. If you require remedies before the close 2020, the cut off date is an early one this year (to allow for potential delays with delivery and postage times).
Cut off date is Monday 7th December at 5pm.
And a friendly reminder, if you haven't had a consult in the past three months, you will need to book in a review before any remedies can be dispensed.
I am working over summer, except for the main public holidays, and the odd day off here and there to relax on the beach, and catch up with family and friends. How wonderful it is to be able to see people again!
Why not start 2021 on a healthy note, and book in a review?
That is enough Herbaceous happenings for now! I would LOVE to hear how YOU are going….even if you just feel like sending an email to say hello to reconnect after this massive year. I always love hearing from you.
Warmest wishes,
Gabriella xo
Subscribe to receive updates on more articles.
[contact-form-7 id="48" title="Subscribe"]